" The ideal place to connect with nature and find your inner peace."
A real dream for all lovers of medieval architecture
The Torre del Canónigo is located in the Dalt Vila, the historic center of the city and a UNESCO World Heritage Site. ​
The place is characterized by the ancient Renaissance walls that surround it, forming part of the ancient Roman acropolis. The hotel is made up of different spaces, focused on relaxation and the new luxury experience. Guests have a choice of different spaces to stay, all of them connected by the pool terrace, as well as by its unique medieval streets. ​
The complex has 26 rooms with a contemporary and Mediterranean atmosphere in which to enjoy this unique enclave and the wonderful islands of the bay and harbor.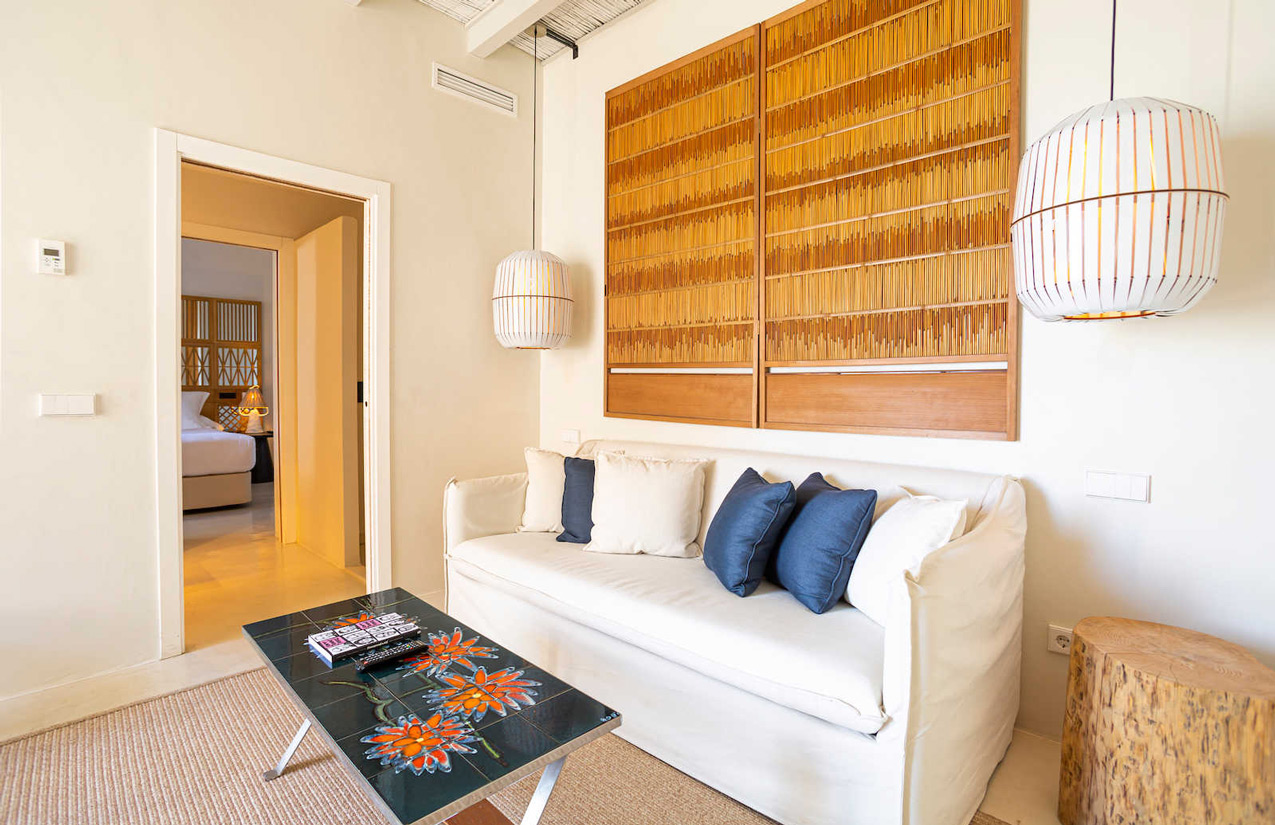 Ibiza
Small coves bathed by the blue of the Mediterranean, pine forests that practically reach the sea, days aboard a sailboat, quiet villages with rural charm, luxury beach clubs, accommodation in heavenly surroundings…​​​
The Natural Park of Ses Salines also stands out. Las Salinas extends through the south of Ibiza and the north of Formentera, and are the ones that gave rise to the declaration of World Heritage of the island for its biodiversity.​​
The cultural World Heritage of Ibiza is mainly concentrated in the upper part of Eivissa, Dalt Vila, considered the best preserved coastal fortress of the Mediterranean. It is one of those places that are discovered with short walks through narrow streets and squares.
The nearby Phoenician settlement of Sa Caleta and the necropolis of Puig des Molins are also part of the UNESCO declaration. ​