Visit the birthplace of Antonio Machado and the home of several aristocrats
Built in the 15th and 16th centuries, the Palacio de Dueñas manor was home to the Casa Bermeja family of noble Sevillian lineage. The manor has belonged to the House of Alba since the 17th century.
In the 19th century Dueñas was converted into individual quarters with its rooms partitioned off and the coffered ceilings covered with soffit ones. Curiously, it is the birthplace of one of Spain's greatest poets, Antonio Machado, in 1875.
The 20th century saw Las Dueñas became a meeting place for members of European dynasties and famous personalities from the world of international politics, culture and art. Such illustrious personages as the Empress Eugenia de Montijo, Edward VIII and his brother George VI, Alfonso XIII, Jacqueline Kennedy, Wallis Simpson, Grace Kelly and her husband Prince Rainier of Monaco, among others, have all either visited or stayed there.
This exclusive, private visit  brings  visitors on a journey through time and art.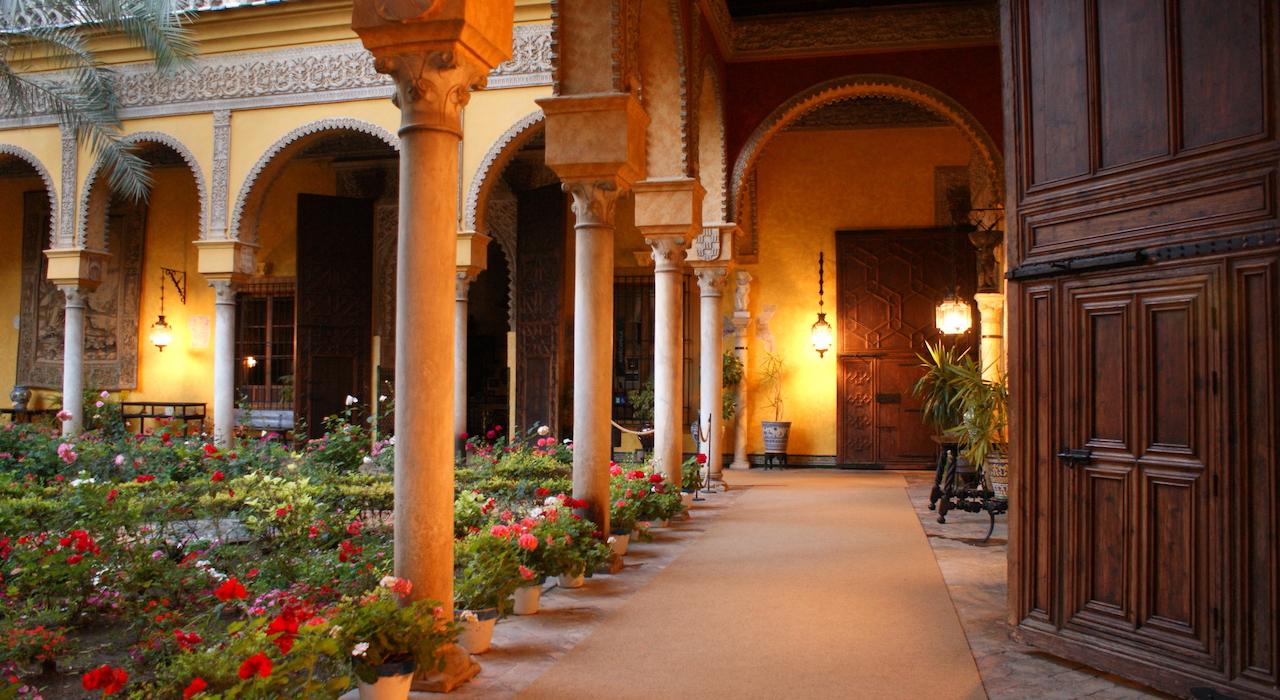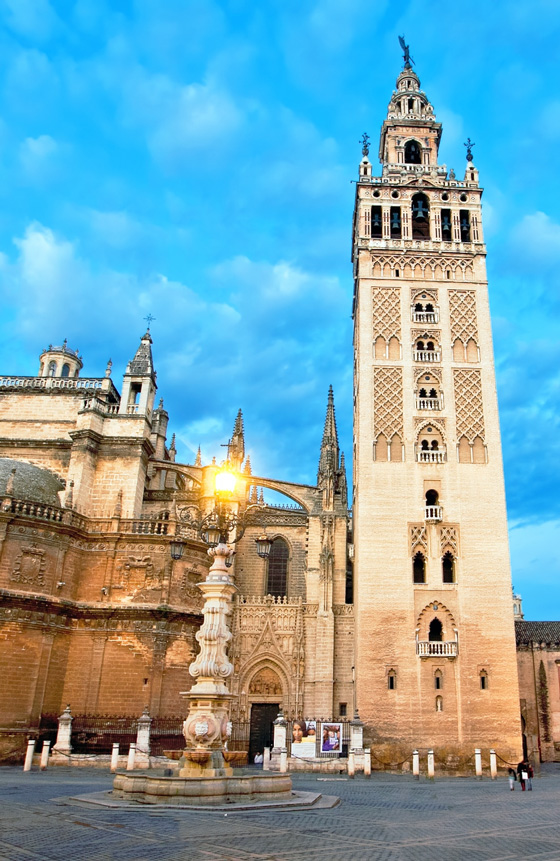 Sevilla
The early 16th century saw Seville become the most important city in the splendorous years of Spain's Golden Age; a city that ever since has continued to attract attention, both from within and without Spain, owing to its immense artistic, historic and cultural heritage.
Seville is home to three UNESCO World Heritage Sites, all of which are to be found a few minutes away from Palacio de Villapanés: the Cathedral, the Reales Alcázares palatial complex and the General Archive of the Indies.
The Santa Cruz neighborhood, the erstwhile Jewish Quarter of Seville, is a charming enclave of narrow streets and hidden backstreets that are sure to transport the visitor back in time as they struggle against the suffocating heat.