"Our establishment is an ensemble. We have always presented ourselves as a gastronomic hotel, one in which our cuisine takes pride of place."
An oasis of peace to escape the daily routine
Only a couple of minutes away from the historic, medieval town of Sigüenza lies Molino de Alcuneza Relais & Châteaux. Today, the walls of this over five-hundred-year-old flour mill house a Michelin star, gastronomic boutique hotel run by Chef Samuel Moreno.
A typical, 14th-century building, it offers 17 comfortable, light-filled rooms with marvelous views of the Alto Henares valley. A charming, luxury service hotel that is a mere hour's drive away from Madrid.
Have a read by the fire, relax in the spa and go for a stroll around its garden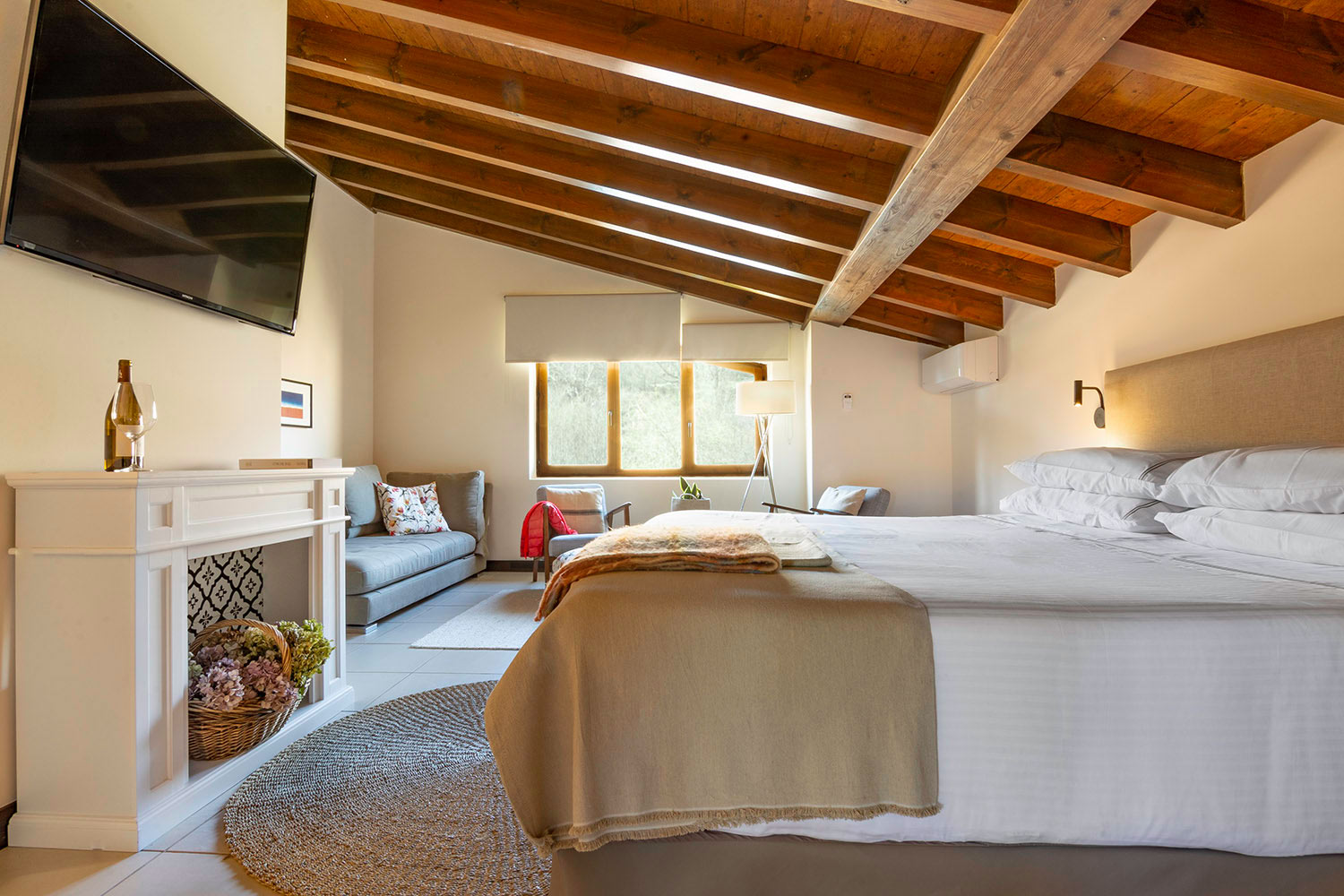 Sigüenza
Sigüenza is a medieval and ancient city, whose stones speak of history, legend and inherited traditions. Surrounded by beautiful and wild natural landscapes, it has a rich gastronomy based on local products and a varied handicraft family tradition.
The city is presided over by its cathedral (12th – 13th centuries) in which dominate, mainly, the Romanesque and Gothic styles, in its interior there are numerous works of art in the form of altars, altarpieces, baldachins, chapel…
Its streets, of medieval layout, discover numerous corners that drink of other times in which the city was an important defensive enclave and episcopal see.
Near its surroundings you can find the extensive lavender fields that have little to envy to La Provence and which can be enjoyed by bird's eye view on a balloon trip.
An infinity of charms where the monumental and landscape beauty is at hand.