"Casa Palacio María Luisa personifies the characteristic spirit of this Andalusian city, while also representing a vivid expression of the city, its history, surroundings and culture"
Well being via service excellence, beauty and luxury
Casa Palacio María Luisa is the only five-star, grand luxury hotel in Jerez de la Frontera (Cádiz). This stunning, 19th century mansion, which was originally home to the Casino Jerezano, harks back to the city's glory days.
The 21 rooms of the Hotel Casa Palacio María Luisa, not to mention its over 2,000 m of floor space, offer guests exclusivity, well being and luxury, combining as it does its classic essence with modern comforts to create a unique and refined ambience.
Casa Palacio María Luisa personifies the characteristic spirit of this Andalusian city, one of the most traditional destinations in Spain, while also representing a vivid expression of the city, its history, surroundings and culture.
Casa Palacio María Luisa personifies the characteristic spirit of this Andalusian city.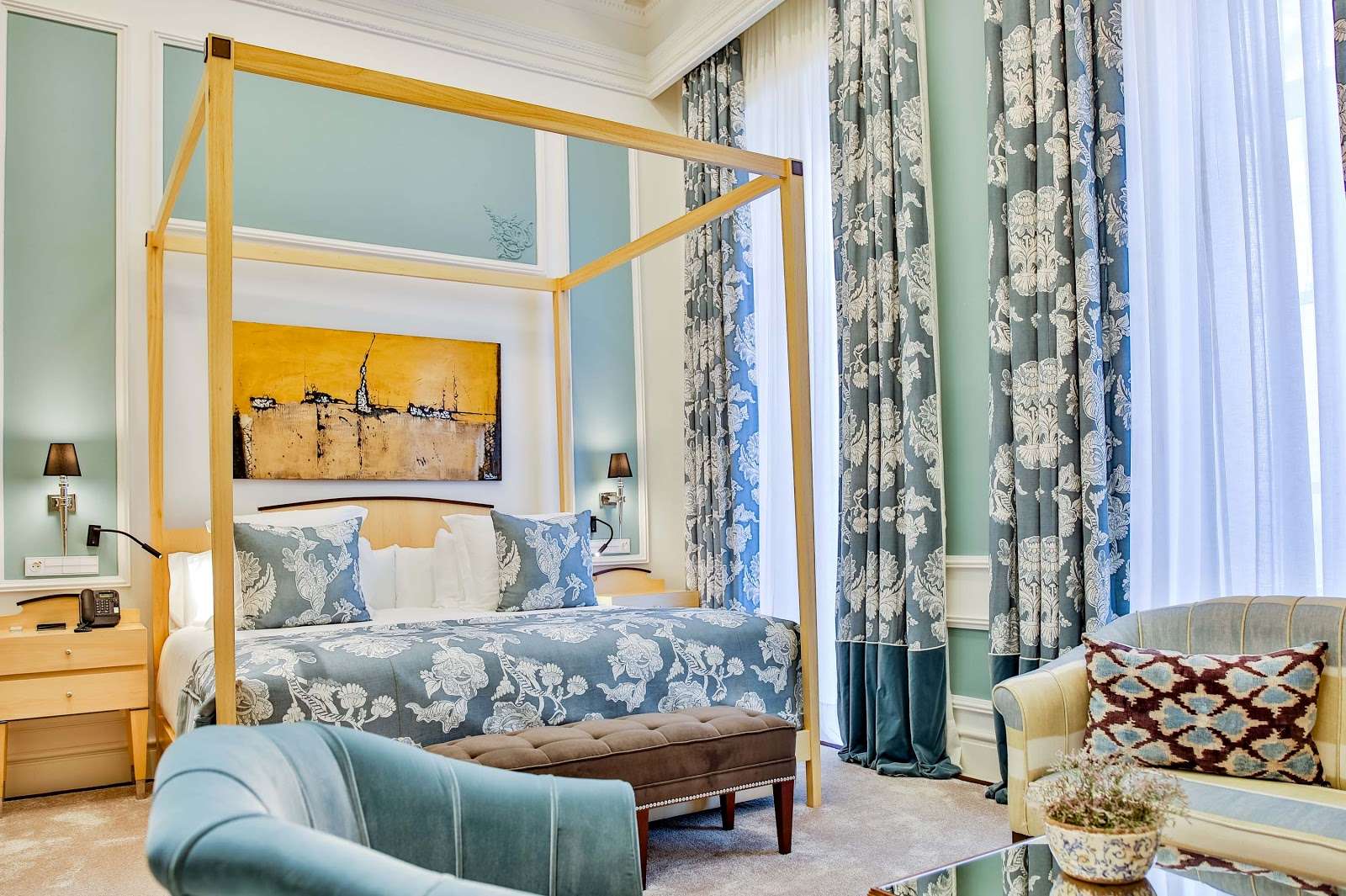 Jerez de la Frontera
Few places in Spain enjoy international recognition like Jerez. Thanks to its wine -the "sherry" – the equestrian and taurine tradition and flamenco, the name of this Andalusian city has long since crossed borders.
The Phoenicians arrived 3,000 years ago to found the colony called Xera, the city that was later called Ceret under Roman rule, and Sheres when it was an Arab fortress. With the Catholic Monarchs began the prosperous trade of its famous wines with the English.
The Muslims left a deep mark on the city, as the urban layout of the neighborhoods nestled in the heart of the old Arab medina: San Lucas and San Mateo, which houses its homonymous church, the market square (headquarters of the Archaeological museum) and the Riquelme palace.
But, undoubtedly, the most important Andalusian vestige is the Alcázar of Jerez, being inside the walled enclosure the mosque, the Arab baths and the garden of the Olives, with pools and fountains that harmonize perfectly with the baroque palace of Villavicencio, erected on the ruins of the primitive Islamic palace and in whose tower the visitor can visit the original camera obscura.