Great Luxury in Seville
Casa Palacio Don Ramón is the new project of Kaizen Hotels that will open in early 2022 in the city of Seville, specifically in the Plaza del Duque, at the junction of Trajano and Javier Lasso de la Vega streets.
It will be the first Great Luxury hotel in Seville, with 30 rooms and suites that have been carefully designed down to the smallest detail.
An 83-year-old mansion, headquarters of the Agricultural Chamber of Seville, has been the building chosen to build this impressive 5-star Grand Luxury Hotel, which aspires to become the reference of the city of the Guadalquivir.
The Hotel has been carefully designed down to the smallest detail.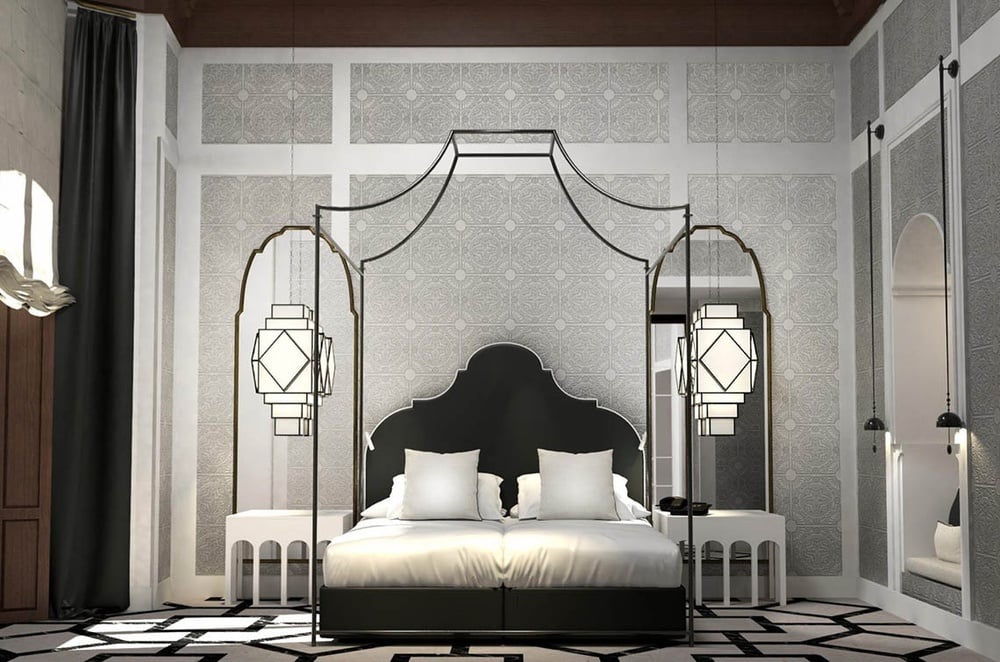 Sevilla
The early 16th century saw Seville become the most important city in the splendorous years of Spain's Golden Age; a city that ever since has continued to attract attention, both from within and without Spain, owing to its immense artistic, historic and cultural heritage.
Seville is home to three UNESCO World Heritage Sites, all of which are to be found a few minutes away from the Cathedral, the Reales Alcázares palatial complex and the General Archive of the Indies.
The Santa Cruz neighborhood, the erstwhile Jewish Quarter of Seville, is a charming enclave of narrow streets and hidden backstreets that are sure to transport the visitor back in time as they struggle against the suffocating heat